At Larkin's, located in the heart of downtown Greenville, you'll experience luxury at every turn. Whether you choose a finely aged cut of steak or something more exotic—like Chilean Sea Bass—our service is impeccable and your palate will be tantalized by our fresh ingredients. With an award-winning wine list and handcrafted cocktails, Larkin's is the perfect place for a special occasion or just a night out with friends.
Larkin's Ultimate Bloody Mary Bar is a one-of-a-kind experience where you can create the Bloody Mary of your dreams…or the go-to Bloody Mary that you know and love. This happens every Sunday between 10am-3pm so be sure to stop by and give it a try!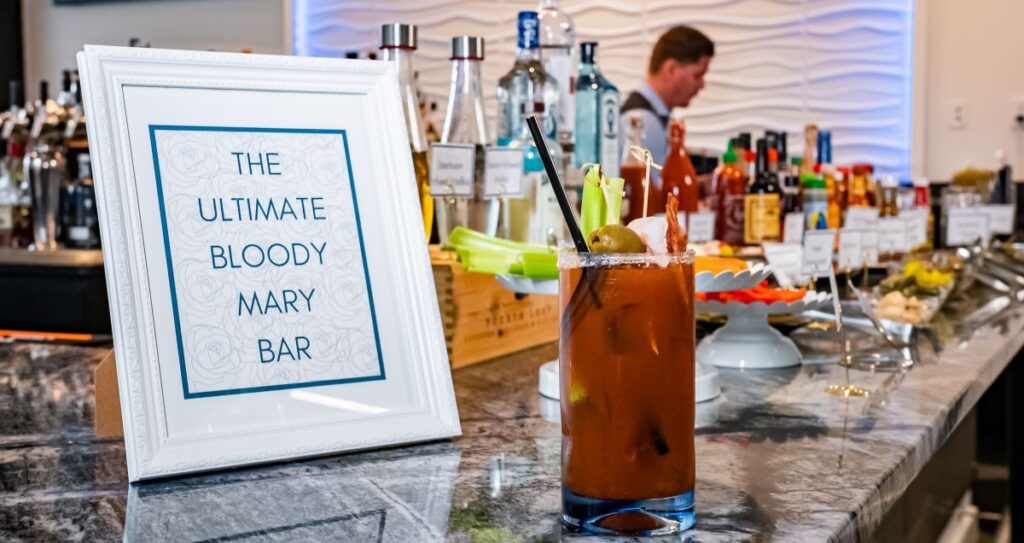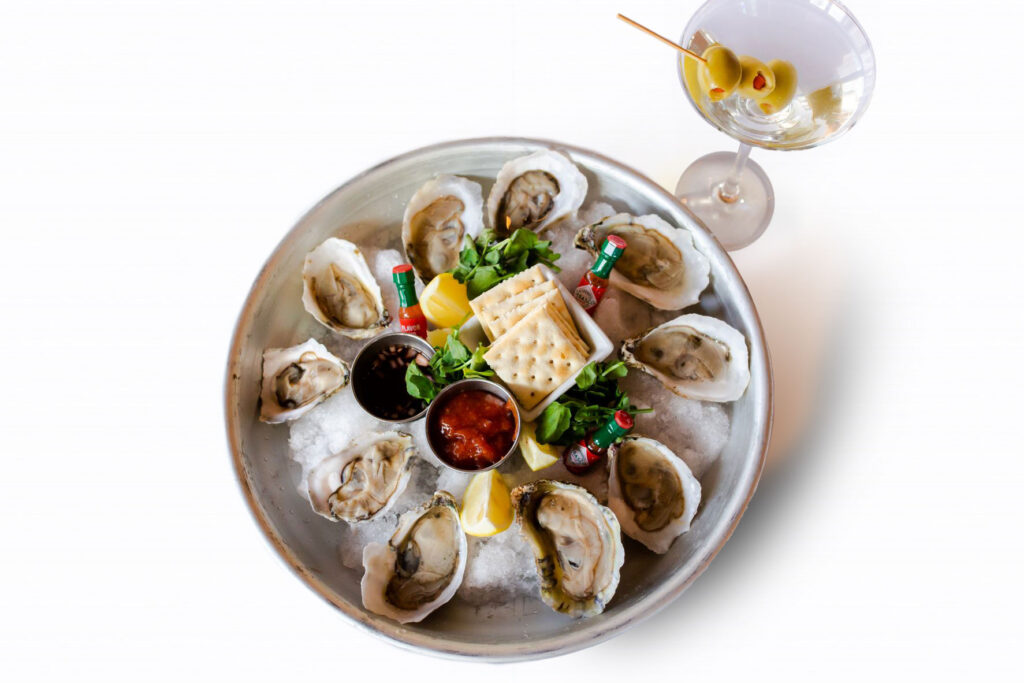 Larkin's is the perfect place to meet your friends and business team — sit on the patio and enjoy the view!
Join us Monday — Friday from 2 – 5pm at Larkin's for $1 oysters on the half shell and $5 house martinis!
1st time in City, It is soo cute & good place to have dinner. All Staff were attentive & love chatted about Wine with Bruce, waitress Amber was on it.... read more Highly recommend & try Portugal wine by bottle so light and flavorful

C Evans


September 28, 2022

Absolutely superb steak dinner! Enjoyed the great meal with old friends and my 11 month old service dog (Remi's pup Tigerzilla). Aged steaks were cooked exactly as we each ordered...and... read more all were different cuts and stages of doneness. The appetizer was crispy and delish, as were the Truffle fries. The sides are served family style so we all ordered something different to try each one! Our waiter was attentive and knowledgeable, and I was very impressed... my left over steak..he came back from going to wrap the leftover to take home, and told me he dropped it on floor and he could either have a new one prepared, or take it off the check. WOW! now that is impressive. Above and beyond. We will be back. I highly recommend this as a bucket list for residents and visitors to our Greenville area! Great job LARKIN'S!!

Laura Richard


February 28, 2022

Great ambiance! Met a colleague for drinks and eats after work. I normally don't eat out on Monday nights but glad I did in this case. I ordered a... read more Riesling, colleague had a vodka martini. I ordered the steak frittes and grilled asparagus, while colleague had oysters and the goat cheese beet salad. Everything was delicious. The fries were perfectly sized but a tad too salty. Service was fantastic and friendly. Love the color scheme. Only draw back is prices are too high. Great location if you're headed to the Peace Center. Parking: Street parking is the way to go.

Dawn


February 21, 2023

Best service ever, Ask for Joe he's great very knowledgeable, helpful and friendly. Food was great, shrimp and grits were really good and a good portion, She crab soup was... read more amazing so rich and creamy. Salads were good and the crab cakes were yummy. The trio dessert was a nice finish.

Jason Brandt


February 28, 2022

Food is absolutely delicious. One of the best restaurants in Greenville. Had the oysters which were perfectly shucked and the elk tenderloin that was very tender and flavorful.... read more She had the seabass that was tasty as well.

Basic Bird Travel


March 28, 2022

So my wife and I were headed out of town from Columbia sc. Headed to Northcarolina mountains for our 1 year anniversary. We found this place on Google maps and... read more wanted to try it out. So we stopped for dinner here at Larkin's. I had the Elk and she had Filet Mignon. The food was amazing the atmosphere was amazing and the service was amazing. John was our server and was perfect and on the spot. He wasn't to pushy and overcrowding yet he was always there when we needed something. If you are looking for a great date night of lunch date I highly recommend.

Jared Golden


September 28, 2022